ARLB.lha (MorphOS)
Readme
History
A small MUI app to display the HighScores of AmigaRacer from Michael St. Neitzel/AmigaTec.com
I did this, because the second and the third track are swapped in the webpage of the highscores and I wanted to have the highscores in a small window next to the AmigaRacer window.
Use the cycle button or press the car or the track image to show the next track's highscores!
Installation:
Just copy the whole directory whereever you want.
Here is a preview: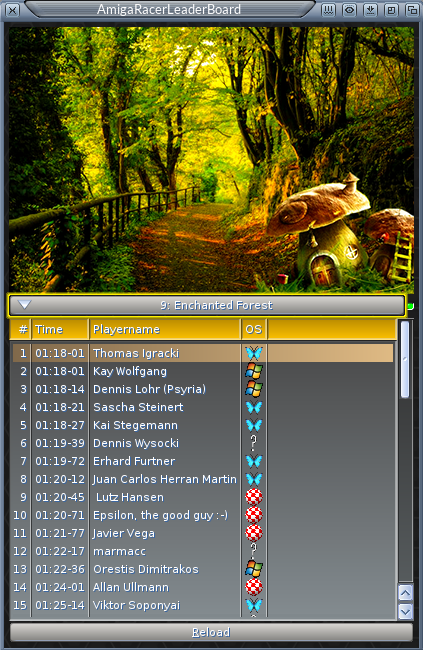 Have fun with it, and if you have some ideas/bug reports send it to ARLB(at)igracki(dot)de.
If you like this tool and/or if you want to donate some money to motivate me, feel free to send me any amount you like via PayPal (send "as a friend" so I don't have to pay fees!)!
2.54 MB, v1.0, 25.12.17